Nairobi Consultation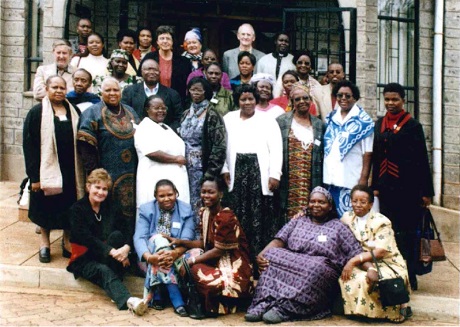 A consultation was held in Nairobi in June 2003 on the theme of Violence and the Family. 32 delegates attended, representing 17 African countries and a wide range of professions in the ordained ministry, Mothers' Union trainers and workers, teaching, social work, counselling and administration. The consultation was chaired by Archdeacon Taimalelagi Matalavea , then the Anglican Observer at the United Nations and her co-facilitator was Dr David Gitari, former Archbishop of Kenya. Over the seven days of the Consultation, the delegates considered three aspects of violence and the family:
Violence between couples
Violence against children
Violence from the wider world.
In each case they drew on their experience and that of their fellow Christians in their home country to set out the nature of the problem and then made practical recommendations on tackling it. Some of the recommendations are specific to Africa and demonstrate how Anglicans are being courageous in tackling traditional practices such as bride price and the abuse of widows as well as taking the lead in tackling new problems such as the AIDS pandemic and being active in promoting conflict resolution and peace-making activities. But many of the recommendations are relevant to all parts of the Anglican Communion.
The IAFN newsletter published in Michaelmas 2003 further developed the theme of the Consultation and included articles from other parts of the Communion on issues of violence.